Networks Dave's hosted for include
A Bit About Dave

D
ave's award-winning 20 year career as a TV host includes game shows, morning shows, talk shows, sporting events, red carpets and so much more. He's hosted numerous local and national shows, sold a pilot to major network and created a sports comedy web show which was an Editor's Choice for "Podcast Of The Year."
He loves the rush of "going live" and treasures every moment on camera.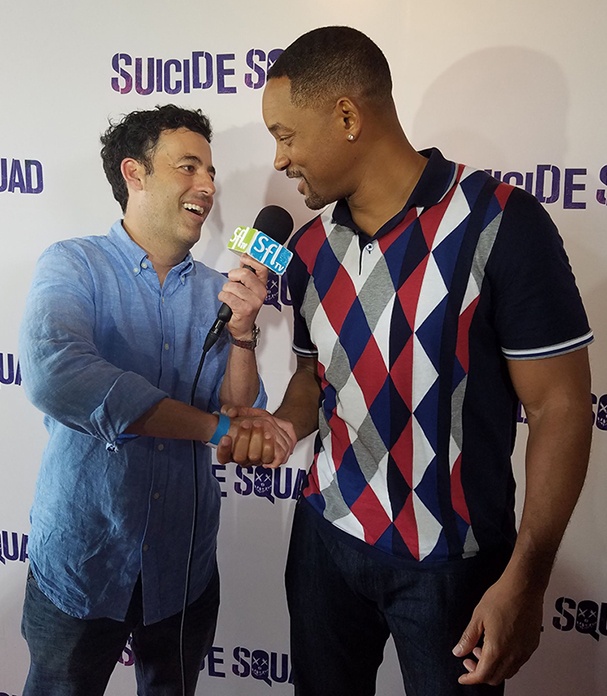 DAVE AND LIN-MANUEL MIRANDA
Dave chats with Lin-Manuel about "Mary Poppins Returns," "Hamilton," and what's next for Lin, including potentially hosting the Oscars.
DAVE AND VANESSA HUDGENS
Dave and Vanessa Hudgens chat about her new film "Second Act," including what it was like co-starring with Jennifer Lopez and what lies Vanessa once told to land a movie role.
DAVE AND MICHAEL B. JORDAN
Dave and Michael B. Jordan discuss the metamorphosis of Michael's character in "Creed II." Specifically how he grows as a parent and father. They even arrange a fight between them for "Creed III"!
DAVE AND THE "BOHEMIAN RHAPSODY" CAST
Dave interviews the stars of "Bohemian Rhapsody."  They share what it was like taking on the persona of Queen, how the original cast members helped them prepare for the roles.
DAVE AND SHAQ
Dave and Shaquille O'Neal chat about Shaq's new movie "Uncle Drew," his slick dance moves, and the only time his high school team ever lost.
DAVE AND THE CAST OF "TAG"
Dave chats with Jon Hamm, Jeremy Renner, Ed Helms, Hannibal Buress and Jake Johnson about the buddy comedy "Tag." And the cast members share their bucket list items with Dave.
DAVE WITH JOHN  & KELLY
John and Kelly chat with Dave about how they transformed into John and Victoria Gotti and what it was like playing the characters with the actual Gotti family watching on set.
Visit Dave's YouTube channel
for more interviews with A-list celebrities.