Dave's Speaking Portfolio Includes
Book Dave To Speak At Your Event:
Here's part of a motivational speech Dave recently gave about crushing it on-camera.
A
s a keynote speaker, Dave presents several motivational talks designed to make his audience more impactful communicators. He incorporates his media coaching platform into his presentations, and covers everything from interpersonal communication skills, to branding, to creating a dynamic public speaking/on camera persona.
Additionally, as stage 3 melanoma survivor and an advocate in the fight against cancer, Dave authors multiple talks about gratitude, embracing challenge, overcoming fear and living every moment to the fullest. He infuses these talks with moments of laughter, and makes his journey relatable to everyone in the audience, even if they've never had cancer.

Dave's motivational speech topics include: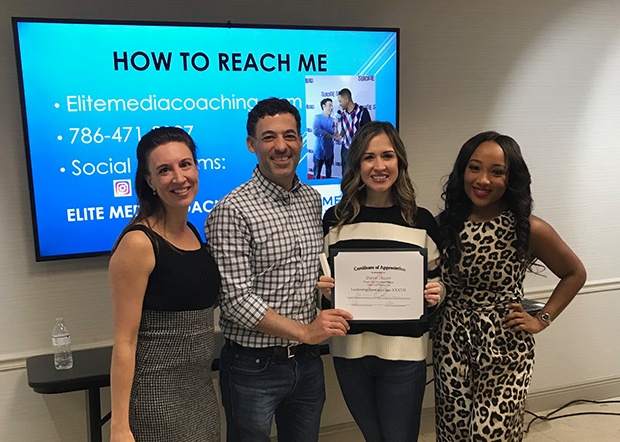 "Building Your Brand Through Media" 
Dave offers valuable insight from his years a television host, having interviewed thousands of business leaders. He's seen plenty of good guests and plenty of not so good guests. He gives practical tips on how to position yourself from a place of strength, how to make your message as streamlined as possible, how to showcase what makes you truly unique and how to choose the appropriate media channels to disseminate your message.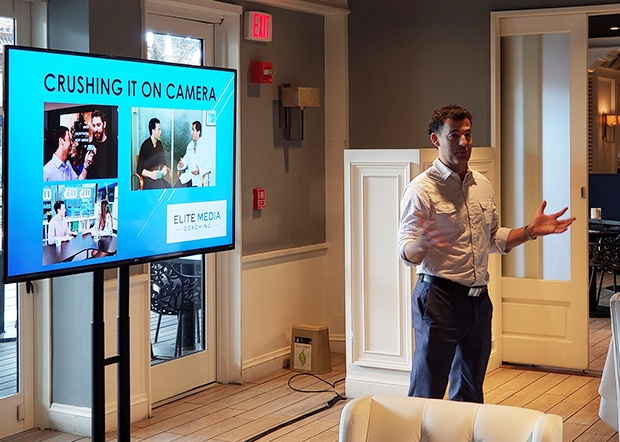 "How To Excel On Camera And On Stage" 
This speech is perfect for anybody who wants to improve their performance skills, whether they are a business leader, an entrepreneur, a broadcaster or a social media influencer. Dave breaks down his unique methodology, "The 3 P's", and dives into its components: Preparation, Poise and Performance. He covers everything from writing powerful material, to actively rehearsing, to positive "permission slips" that build confidence, to the nuances of effective performance, including storytelling, vocal inflection, harnessing your energy and much more.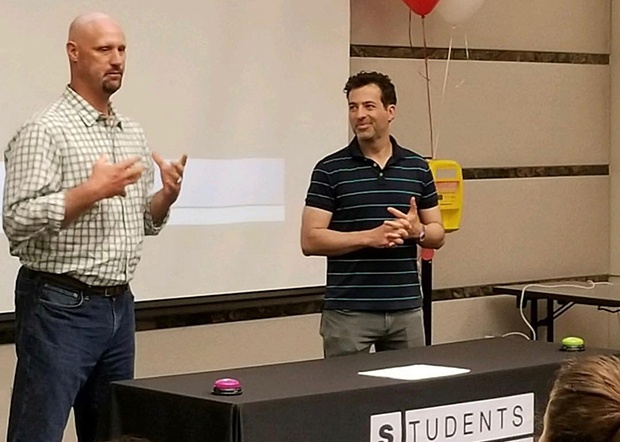 "Tackling Cancer: The Journey From Struggle To Strength"
Dave can deliver this speech by himself or with his friend, and fellow cancer survivor, TJ Sharpe. Dave is a stage 3 melanoma survivor and TJ is a stage 4 melanoma survivor. Together, they are "Stage 7 Survivors" and take the audience on their journey through the "Seven Stages From Struggle To Strength." This speech motivates the audience members to confront whatever struggles plague them, with the understanding there will be highs and lows along the way. But the lesson is, if you keep fighting, you'll become a stronger, more grateful, more present person and you'll be inspired to pay your good fortune forward to others.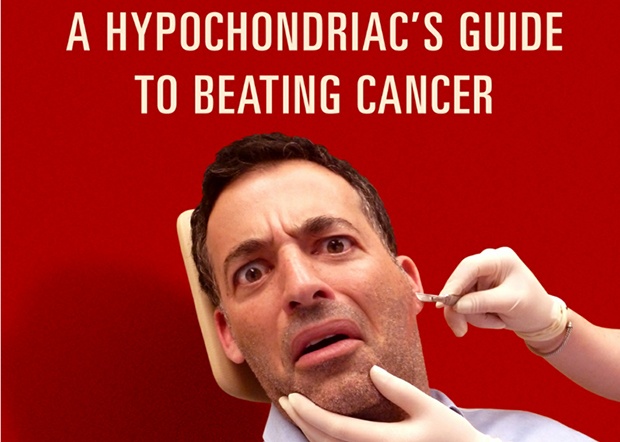 "A Hypochondriac's Guide To Beating Cancer"
This is a funny, self-deprecating, autobiographical journey through Dave's battle with melanoma. It's a cruel joke to give cancer to a hypochondriac and Dave spent the first two years after his diagnosis assuming EVERYTHING was cancer. The cyst on his forehead: bone cancer. The two-day headache: a brain tumor. The time his foot went numb: clearly a spinal tumor. Turns out, none of those maladies proved to be serious and after self-reflection, therapy and long laughs at his own expense he was able to turn his paranoia into positivity. This speech appeals to those dealing with cancer or other hardships who are particularly frightened or hard on themselves. By laughing with (at) Dave, they'll find comfort, strength and optimism.