Dave's Backstory
Dave's logged over 25 years and thousands of hours on camera and on stage, mastering his craft. He's an Emmy award winning TV host, a public speaking and media coach, a keynote speaker, an author, and an avid tennis player. Plus, he really loves 80's and 90's rock.
Dave on TV
Dave fell in love with broadcasting at the University of Miami (Go 'Canes). From there, he hosted TV shows for CBS, The CW, FOX Sports Florida, and Nickelodeon – including "Slime Time Live," one of the most prolific game shows in Nickelodeon's history. In fact, Dave's in the Guinness Book of World Records for the most slime dumped at once!

Dave As A Coach
As a dynamic communications coach, Dave understands that every person has different goals and challenges. Whether it's 1:1 or corporate coaching, Dave really gets to know his clients and utilizes performance-based interactive sessions to help them thrive. He's proud of the relationships he's built and the success stories he's helped create.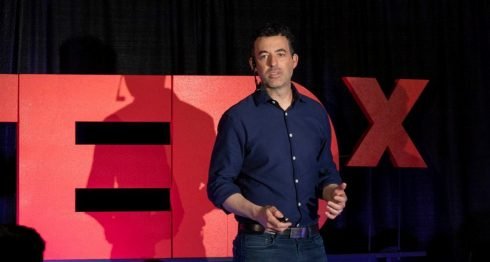 Dave As A Speaker
Dave is a highly sought after keynote speaker, and has delivered addresses for The American Cancer Society, The March of Dimes, and numerous other organizations. Additionally, his TEDx Talk about his battle with stage 3 melanoma has amassed over 70,000 views.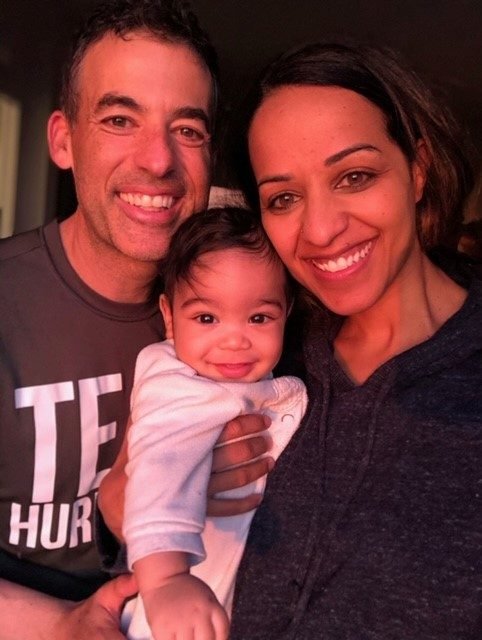 Behind The Scenes
In addition to his love of tennis and some fairly cheesy rock music, Dave's blessed to have a wonderful wife and son. His family means the world to him. Dave's grateful for every day and spends as much time as he can laughing. And as a lifelong New York Jets fan, that's not always easy to do.