South Florida Boot Camp
Invest in yourself, grow your business and own the room!
Dave is holding his next Public Speaking & Media Training Boot Camp at Broadcast Beat Studios in Ft. Lauderdale, November 2nd from 10:00am-2:00pm.  You'll learn to be a dynamic speaker and on camera performer. Highlights:
10-person class = performance intensive
Public speaking, panels, presentations
TV interviews, social media videos, podcasts
Video clips of your work
Lunch
BONUS 1-on-1 session with Dave, redeemable at any time.
Click the link below to book now.
Ft. Lauderdale Date: 11/2/2019 Time: 10:00 AM – 2:00 PM| Book Now
Learn more about the Boot Camp and watch testimonials from previous attendees.

Meet Dave
Dave Aizer is an award winning television host, media coach, motivational speaker and Amazon bestselling author. He has over 20 years and thousands of hours of experience on camera and as a public speaker. If it's happened on TV or on stage, Dave's seen it, done it and coached it.
Dave is the founder and head media coach of Elite Media Coaching. He works with C-suite executives, entrepreneurs, business owners, broadcasters and social media influencers to help them become more dynamic, compelling and influential presenters. His coaching platform centers around what he calls,  "The 3 P's" – Preparation, Poise and Performance – and is applicable to on camera performance, public speaking and general communication skills. Dave coaches individuals, companies and corporations and conducts his training in person and online. Here are some of his clients.
For public speaking & media training, contact: consulting@daveaizer.com
MOTIVATIONAL SPEAKER
Dave has multiple motivational speaking platforms, including "Building Your Brand Through Media" and "How To Excel On Camera And On Stage." Additionally, he has two talks based on his experience surviving stage 3 melanoma: "Tackling Cancer: The Journey From Struggle To Strength" and "A Hypochondriac's Guide To Beating Cancer." Dave has presented talks to the American Cancer Society, the March of Dimes, the Public Relations Society of America, various medical conferences and several other organizations, and is honored to sit on the American Cancer Society's Southeast Florida Area Board. Dave is also a proud graduate of Marjory Stoneman Douglas High School and has spoken on behalf of his alma mater numerous times since February 2018.
To book Dave for motivational speaking & event emceeing, contact: speaking@daveaizer.com
TV HOST
Dave's been a TV host for 20 years and has amassed thousands of hours on camera, many of them on live TV. He's hosted shows for The CW, CBS, Nickelodeon, FOX Sports, The Onion News Network and several other channels. He's covered everything from news to sports to entertainment and may be best known for hosting Nickelodeon's hit game show "Slime Time Live." Slime Time remains one of the most successful shows in Nickelodeon's history.
To book Dave for TV hosting, contact: speaking@daveaizer.com
BEST SELLING AUTHOR
Dave's memoir "A Hypochondriac's Guide To Beating Cancer" reached #1 on Amazon's Best Seller list across multiple categories. The book details the highs, lows and neurotic meltdowns of Dave's battle with stage 3 melanoma. It will make you laugh, make you cry and probably make you call your doctor. To learn more, click here. Dave's working on his second book, which will be an A to Z guide on becoming an elite communicator.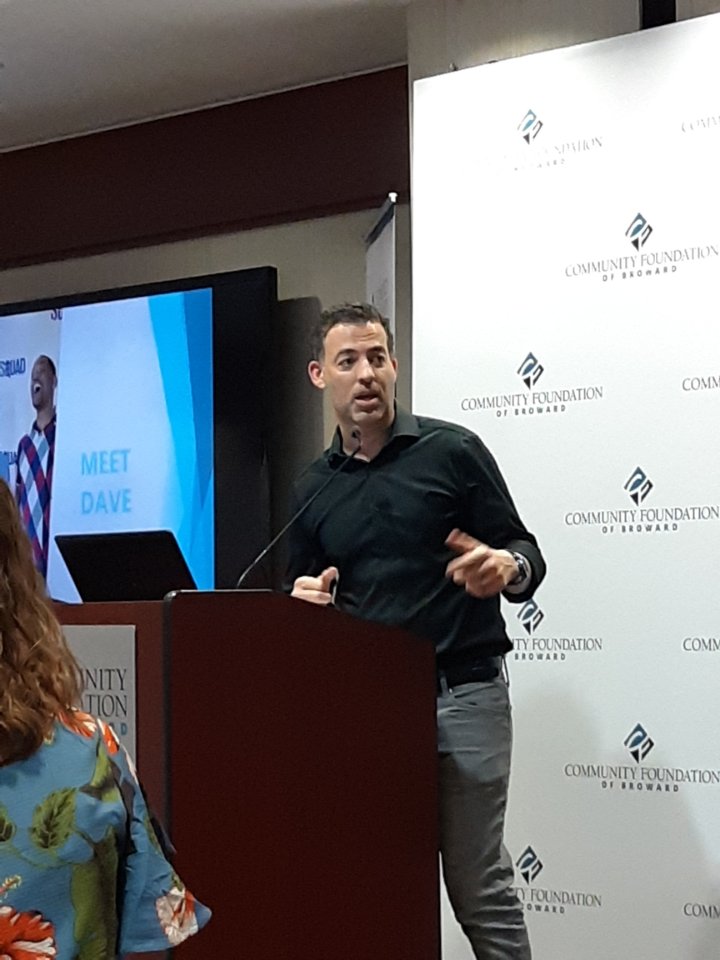 WHERE CAN YOU FIND DAVE? 
Panel Host: Bracha For BRCA Pinktober Event (Ft Lauderdale, FL) – Sunday, October 27th, 2019
Organizer/Media Coach: South Florida Media Training Boot Camp (Ft. Lauderdale, FL) – Saturday, November 2nd, 2019
Keynote Speaker: Public Relations Society of America, Palm Beach Chapter (West Palm Beach, FL) – Thursday, November 7th, 2019
Featured Speaker: TEDx Talk At Young Circle Park (Hollywood, FL) – Saturday, November 9th, 2019
Emcee/Host: Deliver The Dream Gala  (Hollywood, FL) – Saturday, November 9th, 2019
Keynote Speaker:  General Provision in Ft. Lauderdale's FAT Village (Ft. Lauderdale, FL) – Wednesday, November 14th, 2019
TV Host: FOX Sports Florida's "Under The Lights"  – Monday nights at 6:00 pm on FOX Sports Florida
SOME TESTIMONIALS
"As a speaker, Dave brings his natural warmth, wit, and love of people to encourage all of us to meet our challenges with a good dose of self-reflection. Through his inspiring story and touching vulnerability, he reminds us to embrace life while not taking ourselves too seriously. He captures that desire in all of us to look calm as we sail rough waters, while we actually feel well-founded anxiety. With his skill and experience Dave helps us to learn to love all of these parts of our shared humanity."
– MARILYN METCALF
Patient Engagement Lead, GlaxoSmithKline
"I was thrilled to be asked for an interview by Fox Business Network, but was completely out of my depth having never interviewed for Live TV. Dave did an incredible job of prepping me. He covered all the bases, everything from going through potential questions, body posture, how to speak to the camera, etc. With Dave's coaching I was able to feel confident in my ability to handle the live interview. Thanks to Dave it turned out to be a wonderful experience. … and in less than 24 hours I was asked to do another live segment."
– PEGGY MARKER
President, Marker Construction
"Dave Aizer is one of the best hosts, live or otherwise, in the  business. He's quick on his feet, knows how to recover from an unexpected surprise and always brings it home. He's coached a number of Nickelodeon talent through the years, and they've all come out stronger hosts. He's a natural."
– RICH BARRY
VP/Creative Director, Viacom International Media Networks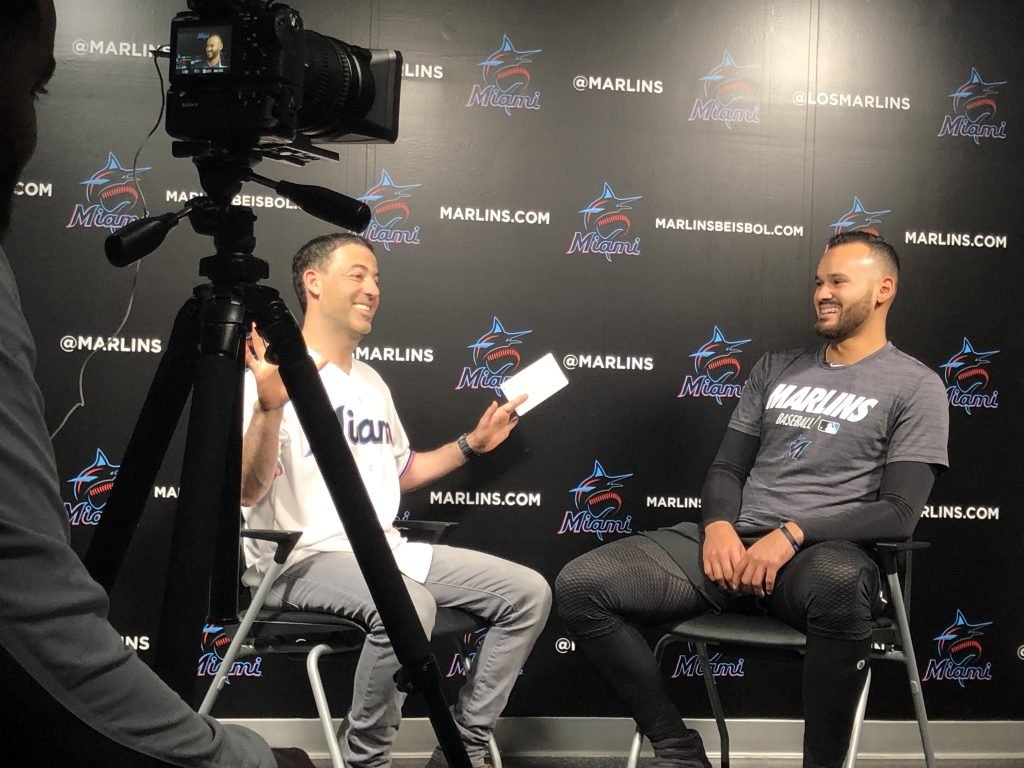 Dave's Video Tip Of The Week